Infrastructure and Data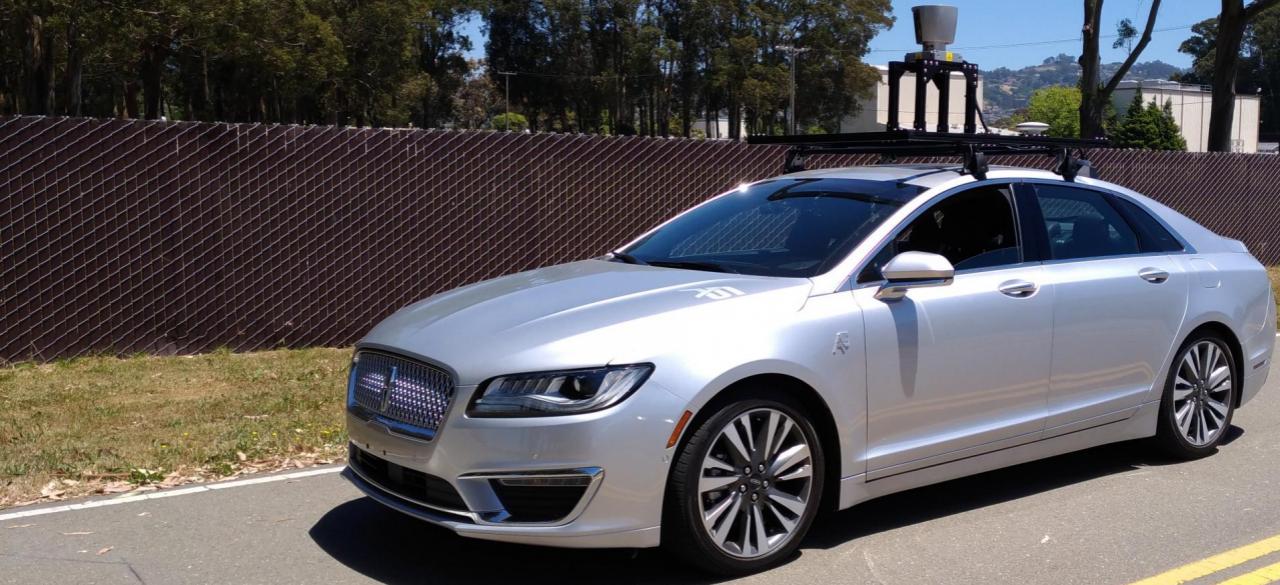 ABOUT THE PROJECT
 
At a glance
The infrastructure project supports the developments of data library and experimental vehicles to facilitate and enable BDD research activities.
BDD Data Library
In 2017, BDD continued to add to its data library with 100,000 hours of smartphone-based driving video, provided by NEXAR. We also contracted multiple external vendors, to perform image data labeling. In September 2017, we released a data set that included 5,561 finely segmented images and 36,141 video clips with GPS and IMU data. The data was divided into training, validation, and testing sets. Later, the same data set was prepared for public release, but the annotation of the testing set is kept private.
BDD also developed a data labeling tool, which allowed annotation of multiple categories of objects as well as drivable areas in images.  The data labeling tool was introduced to the sponsors in the monthly call in September 2017, and is expected to be made available to the sponsors at the end of 2017. With this labeling tool in place, we are now contracting with several vendors, to continue building up the database of annotated images.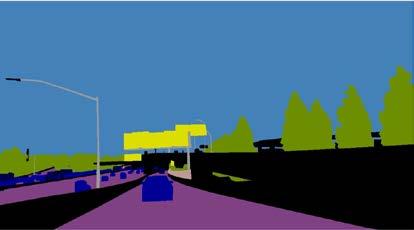 Experimental Vehicle Platforms
In 2017, we acquired from Autonomous Stuff an instrumented and automation-enabled Lincoln MKZ to support BDD research activities. Additional sensors, including lidar and cameras, IMU, and DGPS are added to the vehicle. We also reconfigured and enhanced the instrumentation suite of a data-acquisition vehicle platform on a Lincoln MKS vehicle equipped with DGPS, lidar scanner, IMU, and multiple cameras.
Moreover, we worked with Hyundai Motor Company and Prof. Francesco Borrelli's group to instrument a Hyundai Genesis vehicle to be another BDD vehicle platform. The Genesis has a sensor suite different from the Lincoln MKZ or MKS. See the table below for a list of primary components and sub-systems.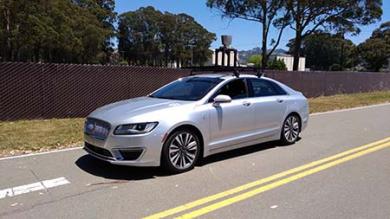 BDD Vehicle Platform Instrumentation
Vehicle Platform
Lincoln MKZ
Lincoln MKS
Hyundai Genesis
Computer

System 76 Leopard WS
CPU: i7 -7800X
Memory: 128GB
GPU: GTX 1080Ti x2
SSD: 4TB

System 76 Leopard WS
CPU: i7 -7800X
Memory: 64GB
GPU: GTX 1080Ti x1
SSD: 4TB

Neousys Nuvo-6108GC
CPU: Xeon E3 1275 v5
Memory: 32GB
GPU: GTX 1080Ti x1
SSD: 275GB

Operating System
Ubuntu 16.04.03 (Xenial Xerus)
Ubuntu 16.04.03 (Xenial Xerus)
Ubuntu 16.04
Real-time Controller
N/A
N/A
dSpace MicroAutoBox II
Drive-by wire
Dataspeed dbw (drive-by-wire),
Steer-shifter combination dbw,
Throttle-brake combination dbw
N/A
Longitudinal: Hyundai ACC interface by CAN bus
Lateral: Hyundai LKAS (torque) or SPAS (angle)
Camera Sensor
Camera: GRASSHOPPER3 X2
Lens: VS Technology VS-0814H1 1" 8mm F1.4
Manual Iris C-Mount Lens

Logitech c922 x8
720P@60FPS

Mobileye Camera/Radar System

Point Grey Blackfly

GPS
Novatel GPS-701-GG/FlexPak6 DGPS
Novatel GPS-701-GG/FlexPak6 DGPS
OxTS RT3003
LiDar
Velodyne 64E-S2
Velodyne 64E-S2

Velodyne HDL-32E x1

Velodyne VLP-16 x3
Radar
Delphi ESR 2.5
N/A
Delphi SRR2
IMU
XSENS MTi-G-700 GPS/INS
Lord GX4-45
OxTS RT3003
PRINCIPAL INVESTIGATORS
RESEARCHERS
THEMES
Ching-Yao Chan
Yi-Ta Chaung
Fisher Yu
Karl Zipser
BDD Data Library
BDD Vehicle Platforms